Executive coaching
Find the strength of your leadership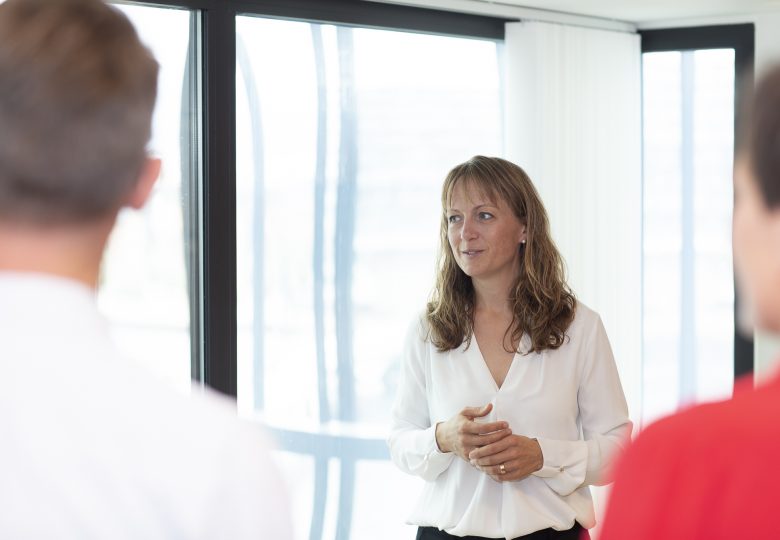 Newly appointed manager or experienced, middle manager or CEO. Whoever you are, you will have the opportunity in a executive coaching session to strengthen your leadership, decision-making power and ability to navigate complex situations.
You will get to know your strengths and gain an understanding of your limitations as well as potentials as a leader. It is about self-insight into both your competencies and thinking, as important markers for how you can fill in and develop in the leadership role.
In a course of leadership, the two of us can both bring one or more topics to the table. These topics form the basis of the process you are going through, focusing on enhancing both your personal and leadership development. Together, we will approach your development from different angles so that you can stand even more solid as leader.
Through exercises, conversation and feedback, we develop your leadership style so that you stand stronger in the role of leader. It can be in relation to both short-term and long-term goals that you want to work with and achieve.
Choosing a executive coaching course will allow you time to reflect on your leadership values ​​and work on the way you use your leadership, while providing you with qualified sparring in relation to:
Strengthen your decision-making and navigate change
Unfold your potentials
Get more perspectives on how to get companionship
Turn life's big questions into a confidential space (Read more: Philosophical Conversations)
Gain new insights into your personality traits (Read more: Personality tests)
Example of a course
In an individual process, we find out what drives the individual as a leader, his or her competencies and development points and get into the thinking that is behind the person's leadership practice. This happens during five times, while we work from this program, there are exercises and tasks along the way to anchor the development:
1. Objective clarification for the course. In addition, we find out the leader's starting point and the purpose as well as Why, which is his driving force in leading.
2. Big-5 Personality testing and competency mapping via 24 personality traits and 43 different relevant leadership competencies. Gain insight into the competencies and skills he / she has easy to master and those that he / she finds difficult. For the last group, the leader gets knowledge on how these can be strengthened.
3. Presentation of the strongest competencies that the leader will use more, and of those he / she will strengthen. How do they relate to the person's Why and drive? Together, we develop a plan to bring the competencies into play in the best possible way in the job.
4. What is it that – regardless of the situation – defines me as a leader? If we focus solely on our competencies in practice and forget the way we think about different situations, then there is a risk that we will not be able to see and use the opportunities presented. We go in depth with the importance of the leader's actions and values, which form the basis for both the person's leadership and you personally.
5. Rounding off, we gather the focus points that are well implemented and those that are still to be developed. The leader is given guidance and tools to continue to make use of these development potentials.
Depending on the agreement, the conversations can take place at Gothersgade 11, 2311 Copenhagen or at the manager's workplace. The leader can look forward to 10-12 hours of coaching and conversation spread over the five times.