Here, communication is the interaction between us. It is what makes us creative together.
Do you want to work with your own way of delivering a message or how to implement, for example, a new process, create innovation or strengthen collaboration in your organization? The link between communication and coaching can help you achieve that.
I can help you strengthen your communication performance, create constructive narratives, facilitate processes, hold seminars and courses that support the organization's work, and strengthen the well-being through communication.
Dive into the four areas where the link between communication and coaching improves you and your team.
fds
How would you describe the feeling of well-being? And how would your teammates describe it? Focusing on e.g., motivation, trust, and well-being helps to create knowledge about what makes you want to work and thus achieve increased enthusiasm and joy.
· Strengthen involvement and ownership in connection with, for example, changes and developments of an organisation.
· Get professional help with everything from seminars to one-on-one meetings about well-being.
· Develop your communication in relation to the work environment.
fds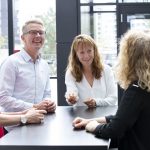 Facilitation is used here to describe several different approaches to using the other methods and tools from this site and my work. Facilitation is part of development courses for teams, courses in coaching and of course by hosting seminars, events, etc.
· Strengthen the understanding of dynamics in teams and create a breeding ground for learning and development.
· Develop your toolbox in relation to leadership, well-being or communication in internal courses.
fda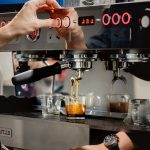 What narratives do you have? Do you talk to each other?
Whether we find the stories in our organisation constructive or challenging, we can work with different tools to break or strengthen a dominant narrative. This is done to support the work that the organisation aims to deliver.
· Strengthen involvement and ownership in connection with, for example, changes via a common, constructive narrative.
· Develop and strengthen collaboration across the organisation.
· Get ​​your values ​​under the skin so you use them strategically.
fds
Is it part of your job to deliver a message – both the good and the serious – change an organization or otherwise bring you and your knowledge into play? Then a combined performance and coaching course can boost your performance and help you find the way to best reach your audience. Create effect.
· Find out your strengths and potentials to use them in your communication and presentation.
· Strengthen your conscious around and the use of your body language and voice guidance.
· Work with performance in teams and groups.